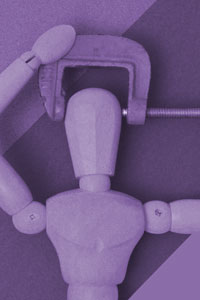 Hiring the right web people for your small business need not be a headache.
Building a website can be a daunting process and it can be hard to know who to trust to do it correctly. For this very reason, we've created a guide to arm you with the information you need when choosing an agency or individual to build your website. In the Web Professional Interview Guide, we provide a series of 10 questions you should ask prospective web designers and give you tips about what you should be looking for in an response (including warning signs), based on our wealth of experience in the web industry.
The aim of our guide is to give you just enough knowledge to gauge how well a web professional or agency measures up when it comes to industry best practices without getting bogged down in the particulars. As a small business owner or manager, you don't need to sweat the details, but you should be aware of how certain practices will help (or hurt) your business. This guide aims to do that and to help you get the best product and the best value out of your new website.
Sample Question
Will my customers be able to use my website on their iPhone/iPad/mobile device?
Mobile web usage increased by 110% in the U.S. during 2009, while the rest of the world's usage of the mobile web increased by a staggering 148% during that period. As more of your users access the web on their mobile devices, you need to ensure they have a good experience there as well.
Good response
We use web standards to ensure your website will be accessible on as many different devices as possible. Using these techniques we can deliver "adaptive layouts" that cater to the device and context where they are being viewed. Depending on the complexity of the design, this may add some additional development costs, but it ensures that your website will be accessible on an iPhone (smartphone), tablet, netbook, laptop or desktop.
Poor response
Browsing the web on a phone is awful; we should build you a native iPhone app instead.