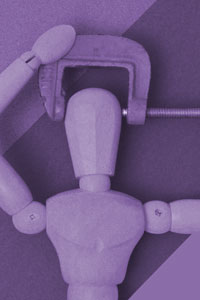 Hiring the right web people for your small business need not be a headache.
Building a website can be a daunting process and it can be hard to know who to trust to do it correctly. For this very reason, we've created a guide to arm you with the information you need when choosing an agency or individual to build your website. In the Web Professional Interview Guide, we provide a series of 10 questions you should ask prospective web designers and give you tips about what you should be looking for in an response (including warning signs), based on our wealth of experience in the web industry.
The aim of our guide is to give you just enough knowledge to gauge how well a web professional or agency measures up when it comes to industry best practices without getting bogged down in the particulars. As a small business owner or manager, you don't need to sweat the details, but you should be aware of how certain practices will help (or hurt) your business. This guide aims to do that and to help you get the best product and the best value out of your new website.
Sample Question
What sort of costs should we expect, and at what stages will you bill us?
It is important to understand the costs involved in building your website so you can budget accordingly. Providing an upfront deposit is standard practice among professional agencies, with subsequent payments due at key stages and a final payment upon completion; the deposit typically ranges from 25-50% of the projected total cost. Most website projects take around 2-6 months to complete, but schedules vary and depend on the overall complexity of the project (web applications and larger sites tend to take longer). Even with no delays, you often need this much time for research, feedback rounds and writing all that content!
Good response
Good web design takes time to research, plan and implement. On average, a project of this nature costs $15-20,000 (example of a specific ballpark range) and takes us about four months to complete. Once we have more information about your project, we will provide you with an estimate and proposed schedule. We require a 25% deposit at the start of the project to begin work, and we will invoice you based on specific project milestones; the final payment will be due upon completion of the project.
Poor response
I'm not sure how much it will cost, but we can usually get your website built for under $1000. You just pay us upon delivery.