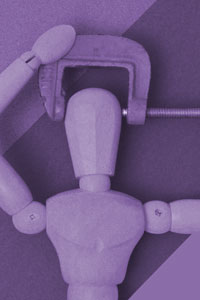 Hiring the right web people for your small business need not be a headache.
Building a website can be a daunting process and it can be hard to know who to trust to do it correctly. For this very reason, we've created a guide to arm you with the information you need when choosing an agency or individual to build your website. In the Web Professional Interview Guide, we provide a series of 10 questions you should ask prospective web designers and give you tips about what you should be looking for in an response (including warning signs), based on our wealth of experience in the web industry.
The aim of our guide is to give you just enough knowledge to gauge how well a web professional or agency measures up when it comes to industry best practices without getting bogged down in the particulars. As a small business owner or manager, you don't need to sweat the details, but you should be aware of how certain practices will help (or hurt) your business. This guide aims to do that and to help you get the best product and the best value out of your new website.
Sample Question
What will you do to help people find my website?
When you launch a new website it's important that your users find you; just because you built it doesn't necessarily mean they will come. It's important to find out how your web agency can help you achieve this goal.
Good response
Our focus is on ensuring your site is well-built so it can be easily indexed by search engines, has well-written content containing relevant keywords, and follows industry best practices such as human friendly URLs and descriptive link text. We can also advise you on what keywords and phrases are best for you to incorporate into your content and the best way to go about doing that. If necessary, we can even work on specific pages to help optimize them for the most favorable results.
Poor response
We can add lots of keywords to your homepage, and can even set up special hidden pages to help Google index your site and rank you higher in the results. We've had a lot of clients ranked first or second in search engines; we can promise you'll be ranked number 1 in Google for your chosen keywords.