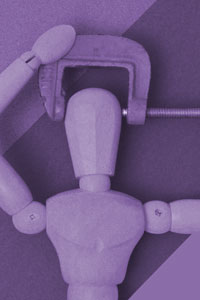 Hiring the right web people for your small business need not be a headache.
Building a website can be a daunting process and it can be hard to know who to trust to do it correctly. For this very reason, we've created a guide to arm you with the information you need when choosing an agency or individual to build your website. In the Web Professional Interview Guide, we provide a series of 10 questions you should ask prospective web designers and give you tips about what you should be looking for in an response (including warning signs), based on our wealth of experience in the web industry.
The aim of our guide is to give you just enough knowledge to gauge how well a web professional or agency measures up when it comes to industry best practices without getting bogged down in the particulars. As a small business owner or manager, you don't need to sweat the details, but you should be aware of how certain practices will help (or hurt) your business. This guide aims to do that and to help you get the best product and the best value out of your new website.
Sample Question
Who will write the content for my website, and how will it be kept up-to-date after launch?
One of the biggest causes of delays in a website project is content, or rather the lack of it. It's easy to underestimate content delivery, so it's really important to discuss this early on and be clear who is responsible for content creation.
Good response
Writing for the web can be a challenge since it is a specific medium and quite different from print. We wouldn't recommend just transferring text from your brochures. We're happy to help with copywriting or, if you'd prefer to handle this yourself, we can provide guidance on what makes good web content, as well as SEO considerations that can influence your content. We will also review your maintenance needs, we often recommend integrating a content management system (CMS), so it's easy for you to edit your own website content.
Poor response
You can supply us with copies of your existing materials and we'll collect what we need from those. (Alternately, you can create the content on your own and provide it to us.) Once the site has launched, I don't think you'll need to make any changes, but if you do, you can always give us a call. We can provide a CMS, though it's cheaper to build a static website that we can update for you as needed.