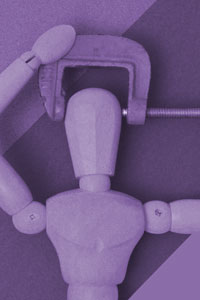 Hiring the right web people for your small business need not be a headache.
Building a website can be a daunting process and it can be hard to know who to trust to do it correctly. For this very reason, we've created a guide to arm you with the information you need when choosing an agency or individual to build your website. In the Web Professional Interview Guide, we provide a series of 10 questions you should ask prospective web designers and give you tips about what you should be looking for in an response (including warning signs), based on our wealth of experience in the web industry.
The aim of our guide is to give you just enough knowledge to gauge how well a web professional or agency measures up when it comes to industry best practices without getting bogged down in the particulars. As a small business owner or manager, you don't need to sweat the details, but you should be aware of how certain practices will help (or hurt) your business. This guide aims to do that and to help you get the best product and the best value out of your new website.
Sample Question
After the website is finished, will we own copies of the source code and asset files?
When you pay to have something built, it is important to understand what part of it you own outright and whether any underlying software or assets have been licensed by your web professional on your behalf. It's a good to keep a record of these as well to protect your investment.
Good response
You will own the copyright for the website's original content and design assets. We retain copyright for the HTML, CSS, and JavaScript code we create and assign a license for you to use our code on your website forever. We do this because we use similar coding techniques on many websites and need to be able to reuse portions of code in order to keep everyone's costs down. You are paying for our expertise, which includes code that we have developed for this project, as well as that which may have evolved over the course of working on previous projects. Should you ever want to make changes to your website, you retain the right to use the source code as you wish. Any other supplied assets or software, such as royalty-free images or a licensed CMS, will retain the copyright/license as defined by their supplier.
Poor response
We own the website source code, assets and files. There's nothing to worry about, we'll keep a record of the licenses for you, so you just need talk to us if you need to make any updates.