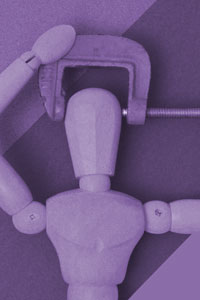 Hiring the right web people for your small business need not be a headache.
Building a website can be a daunting process and it can be hard to know who to trust to do it correctly. For this very reason, we've created a guide to arm you with the information you need when choosing an agency or individual to build your website. In the Web Professional Interview Guide, we provide a series of 10 questions you should ask prospective web designers and give you tips about what you should be looking for in an response (including warning signs), based on our wealth of experience in the web industry.
The aim of our guide is to give you just enough knowledge to gauge how well a web professional or agency measures up when it comes to industry best practices without getting bogged down in the particulars. As a small business owner or manager, you don't need to sweat the details, but you should be aware of how certain practices will help (or hurt) your business. This guide aims to do that and to help you get the best product and the best value out of your new website.
Sample Question
Will my website look the same on everyone's computer?
While you may only use one web browser in your company, remember that your customers use a range of browsers to view the web. Over the last few years, the browser market has widened as Firefox, Chrome, Safari, and Opera present stronger competition to the traditionally-dominant Internet Explorer. (And that's just on the desktop; mobile web access has been growing exponentially in the last few years.) Make sure your website works for all your users!
Good response
The web is a fluid medium and is always evolving. Your website will be tested to ensure the look and feel is consistent, but not necessarily exactly the same, in all modern web browsers. (Depending on your current usage statistics, we may also test in Internet Explorer 6, though this may increase development costs.) Older browsers may have a reduced user experience but your content will still remain fully accessible.
Poor response
Yes, your site will look the same to all users.