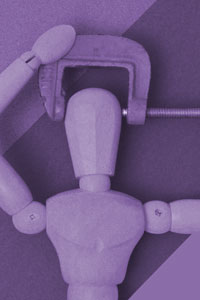 Hiring the right web people for your small business need not be a headache.
Building a website can be a daunting process and it can be hard to know who to trust to do it correctly. For this very reason, we've created a guide to arm you with the information you need when choosing an agency or individual to build your website. In the Web Professional Interview Guide, we provide a series of 10 questions you should ask prospective web designers and give you tips about what you should be looking for in an response (including warning signs), based on our wealth of experience in the web industry.
The aim of our guide is to give you just enough knowledge to gauge how well a web professional or agency measures up when it comes to industry best practices without getting bogged down in the particulars. As a small business owner or manager, you don't need to sweat the details, but you should be aware of how certain practices will help (or hurt) your business. This guide aims to do that and to help you get the best product and the best value out of your new website.
Sample Question
How will you ensure my website meets my customers' needs
&

that they get the best possible experience when they visit my website?

Most websites fail because they focus on internal priorities or present too many messages, rather than addressing the user's needs. Good web design is about a good user experience. Knowing how a web professional will tackle this is an excellent way of separating the wheat from the chaff.
Good response
In the planning phase, we'll talk to you about the users of your website, find out what their goals are and how this relates to your business goals. As time and budget allows, we'd also like to talk to your users to gather their input as well. This will help us identify the key users and the key tasks they seek to accomplish on your site, which helps steer the design efforts to ensure they can accomplish those tasks quickly, easily, and enjoyably. We can also run user testing sessions to have actual users try out the new designs before the site is launched; this can give us useful feedback and help us catch anything we missed in our initial research.
Poor response
Our designer really knows his stuff and will design the best possible experience for your users. We'll ensure it fits well with the content you supply and makes use of all the latest technologies.