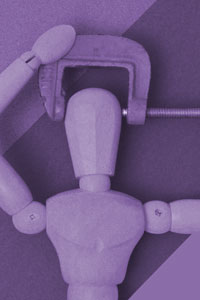 Hiring the right web people for your small business need not be a headache.
Building a website can be a daunting process and it can be hard to know who to trust to do it correctly. For this very reason, we've created a guide to arm you with the information you need when choosing an agency or individual to build your website. In the Web Professional Interview Guide, we provide a series of 10 questions you should ask prospective web designers and give you tips about what you should be looking for in an response (including warning signs), based on our wealth of experience in the web industry.
The aim of our guide is to give you just enough knowledge to gauge how well a web professional or agency measures up when it comes to industry best practices without getting bogged down in the particulars. As a small business owner or manager, you don't need to sweat the details, but you should be aware of how certain practices will help (or hurt) your business. This guide aims to do that and to help you get the best product and the best value out of your new website.
Sample Question
Can you walk me through your development process and our role in that process?
Like any professional, a good web agency should have a proven process they use when designing your website. An obvious lack of process is a clear warning signal.
Good response
We begin every web project with a planning phase. During this phase, we analyze your requirements, your goals for the project, your audience, and your content in order to create a plan for moving forward. During this phase, we will work with you to create documentation ranging from site maps and wireframes (often called "Information Architecture") — blueprints for the project — to functional prototypes, depending on your needs and the complexity of the project. Once the planning is complete, we begin designing, and once the designs have been approved, we begin the production phase, where the project is actually built. Throughout these phases, there will be ample opportunity for you to review our work and provide feedback, so we can make any necessary changes to meet your project's goals.
Poor response
We can start the work immediately, and we should be able to get some designs to you in two weeks. Don't worry, we won't need much input from you during the project.