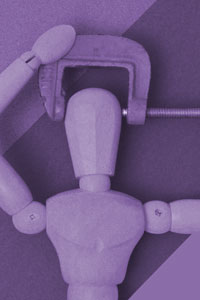 Hiring the right web people for your small business need not be a headache.
Building a website can be a daunting process and it can be hard to know who to trust to do it correctly. For this very reason, we've created a guide to arm you with the information you need when choosing an agency or individual to build your website. In the Web Professional Interview Guide, we provide a series of 10 questions you should ask prospective web designers and give you tips about what you should be looking for in an response (including warning signs), based on our wealth of experience in the web industry.
The aim of our guide is to give you just enough knowledge to gauge how well a web professional or agency measures up when it comes to industry best practices without getting bogged down in the particulars. As a small business owner or manager, you don't need to sweat the details, but you should be aware of how certain practices will help (or hurt) your business. This guide aims to do that and to help you get the best product and the best value out of your new website.
Sample Question
What technologies
&

techniques will you use to construct my website?

When you are hiring a web professional, it is essential that they really know their stuff. Be wary of web professionals who avoid answering questions about the actual technologies and best practices they employ.
Good response
We build websites using modern web standards — HTML5, CSS3, and JavaScript — following the best practice known as "progressive enhancement," which helps ensure your website is usable by anyone, regardless of their browser or device. We write all our code by hand to ensure quality.
Poor response
We will design your website using Photoshop, and we use a software program to generate our code (HTML/CSS).