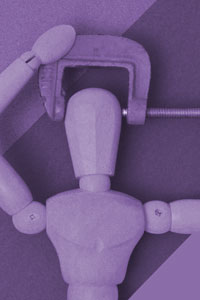 Hiring the right web people for your small business need not be a headache.
Building a website can be a daunting process and it can be hard to know who to trust to do it correctly. For this very reason, we've created a guide to arm you with the information you need when choosing an agency or individual to build your website. In the Web Professional Interview Guide, we provide a series of 10 questions you should ask prospective web designers and give you tips about what you should be looking for in an response (including warning signs), based on our wealth of experience in the web industry.
The aim of our guide is to give you just enough knowledge to gauge how well a web professional or agency measures up when it comes to industry best practices without getting bogged down in the particulars. As a small business owner or manager, you don't need to sweat the details, but you should be aware of how certain practices will help (or hurt) your business. This guide aims to do that and to help you get the best product and the best value out of your new website.
Sample Question
How will you make my site accessible to all users?
If you're investing in a website, you want as many people to have access to your business as possible. Why would you put up barriers that keep people from being able to access your content and alienate them as customers or clients? Also, remember that search engines like Google are a special type of user who view your website with very little special capablities. If your website isn't built with web standards, chances are it won't show up in search results for your products or services.
Good response
We strive to ensure your website will be available to all users, regardless of how they are accessing your website or what disabilities they may have. Content is the essential aspect of your site that needs to be accessible and by using web standards we can ensure the widest possible audience can access your site. There may be some complex content, like video, that will need additional work to ensure it is made accessible (for example, using captioning).
Poor response
Yes, everyone will be able to use your website.